Classic Eyelash Extension Class
Eyelash extensions are more and more popular and are increasing in demand daily. Technicians who enter into the business have an opportunity to establish a loyal clientele and an increasing income. The classic eyelash extension class is ideal for anyone looking to begin their journey with eyelash extensions and gain all basic knowledge as well as anyone already in the industry looking to advance their skills.
What to expect!
Safe and proper patch and tape application
Proper technique of safe eyelash extension application with tweezers
Light angle adjustment
Multiple techniques of eyelash extension application
Rules and regulations of sanitation standards of work station and tools
Correct sequence of eyelash extension preparation and sanitation
Practice of application on your own live models (will be available upon notifying the instructor)
Proper removal procedure of the eyelash extensions without damaging natural lashes
Information about eye shapes and styles designed best for them.
In one day you will learn unique and complete procedure of eyelash extension application, and learn the procedure process from A to Z.
Certificate of completion
Study guide and supply kit
Benefits of the Class
Everything is taught directly to you by a highly worldwide trained professional
Learn how to build up your clientele
How to promote yourself on social media
Have access to marketing and business tips to help you in the future
Learn how to provide a detailed one on one consultation
Completing this class gives you a 10% discount for other classes
Receive a Certificate of completion
Mannequin
Training lashes
Manual book
Eyelash extensions – 4 boxes mix lengths
Adhesive
Primer
Remover
Tweezers
Air blower
Mascara brushes
Tapes
Patches
Certificate
Pen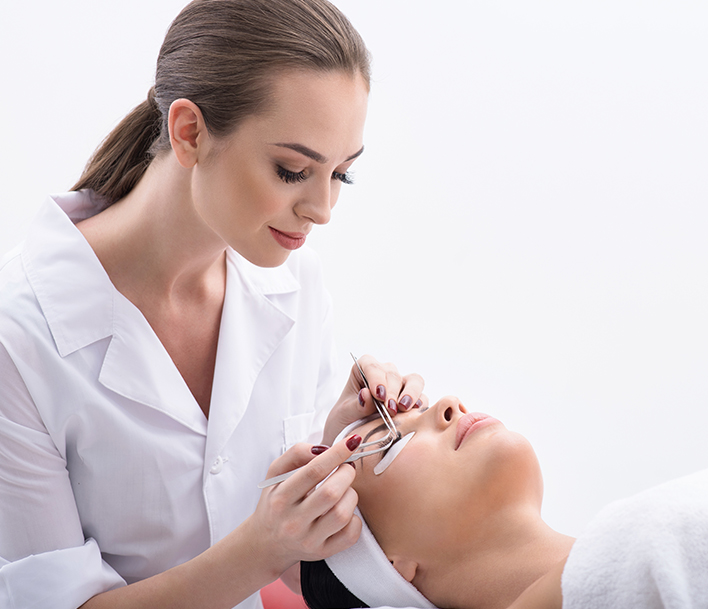 Learning with us!
The entire course will be taught in detail by one of the most trained professionals in the industry!
Sofia has been in the business for several years now, runs her own successful company, and has received training in various places around the world to obtain all the skills and knowledge she has.
You will be taught all the basic skills there is to know, as well as have the opportunity to receive training from Sofia herself and some of her highly trained staff which will be there to guide you throughout the class and assist you with anything you may need.
$
120
AVERAGE COST OF SERVICE
$
1800
WEEKLY INCOME BASED ON 15 CLIENTS
$
93600
GROSS YEARLY INCOME (WITHOUT TIPS)